This year we celebrated the 20th anniversary of the Letcombe Brook Project with a special event held at the Grove premises of one of our sponsors, Williams Racing.
Eighty people came along to learn more about the Project and the conservation work being carried out in the wider River Thames catchment area. The first speaker was Sally Wallington, LBP's first Project Officer, who told us about the history of the project, which was set up in 2003 in response to a worrying Environment Agency report about the deteriorating condition of the brook. Sally gave a summary of the improvements she oversaw until 2017, when LBP was incorporated as a charity.
Our current Project Officer, Mark Bradfield, picked up the story from there and went on to speak about our future plans, including further work with local school children to raise awareness of our local chalk stream and the wildlife it supports. Other projects include improving connectivity along the brook by removing or bypassing obstructions to fish passage, expanding our water quality monitoring activities and continuing to tackle invasive species whilst improving the general habitat along the brook.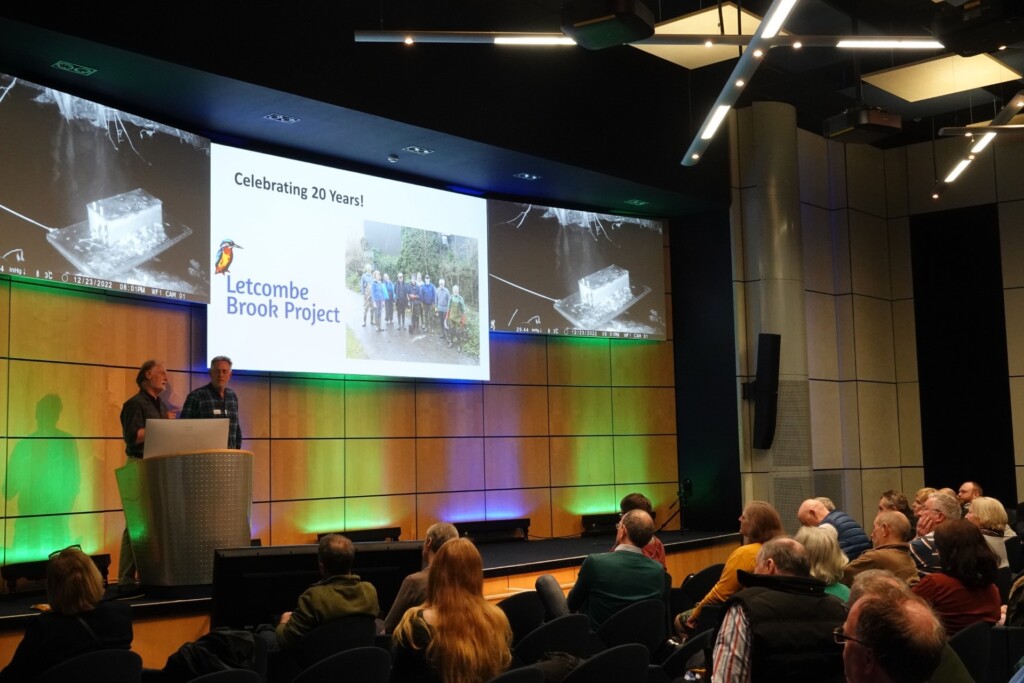 The audience also learned about the recovery of the otter from Graham Scholey of the EA.  Despite some very early reintroduction work in some areas of the UK, this recovery has been natural and due to the reduction in persecution and improvement in habitat and water quality.   The environmental conservation work being carried out locally by Lisa Lane from BBOWT gave us an overview of the Wetland Creation work beside the Thames at the nearby Chimney Meadows Nature Reserve.  This included construction of a fish bypass, backwater and associated ponds and scrapes all which should help improve biodiversity in the Thames floodplain.
Andy Gunn and Adam Bows from Freshwater Habitats Trust told us about the diverse work being carried out by their organisation to support and increase wetland biodiversity.  Their work ranges from helping increase populations of rarer wetland plants (GroWet) to making new wetland habitat at Garford, Oxfordshire.  The team hope to be able to secure funding for much more wetland creation in the Ock Catchment.
This was a great opportunity to get the many volunteers, funders, partners and riparian owners that have helped support the project together to say a big thank you and to celebrate the Letcombe Brook. We are grateful to Williams F1 for hosting the event, providing a delicious lunch and allowing access to their museum for interested visitors. Thank you to all the speakers and those that came along to support the event.