Why do we need more funds?
The work of the project to protect the brook and its flora and fauna is becoming increasingly important because of the intense pressure being put upon it by further development in the catchment area. The Letcombe Brook and its environment is at particular risk from greater levels of disturbance, pollution, litter and inappropriate management by riparian owners.
To meet these challenges, we need to expand the work of the project. We are seeking additional sources of funding to pay for the resulting increase in the Project Officer's time and the capital costs of tools, equipment, specialist expertise and so on.
Funding from organisations
We are fortunate to receive annual contributions from all our local authority project partners – Vale of the White Horse District Council, Wantage Town Council, Grove Parish Council, Letcombe Regis Parish Council and East Hanney Parish Council. This funding currently covers the cost of employing our Project Officer for 75 hours each month. However, we cannot just take this generous funding for granted and must work to develop other funding streams.
The project has set up a fundraising database and a fundraising plan and has sought the assistance of an experienced charity fundraiser, who works for the project on a part-time, self-employed basis, for 10 hours each month. The fundraiser specialises in raising funds from charitable trusts, statutory bodies and lottery sources.
We have been accepted onto the Environment Agency's "Environment Programme" from which we can bid for funding for habitat improvement work. We also plan to strengthen our links to the Oxford Community Foundation and Oxford Community and Voluntary Action, as both are excellent sources of information about charity funding available for projects in Oxfordshire. We will also strengthen our links with local commercial organisations, in particular Williams F1, whose site in Grove adjoins the brook, and who have kindly agreed to sponsor our educational package for 2019-20.
Funding from individuals
Every penny helps us to look after our precious brook! We are very grateful for all contributions, however small.
If you would like to make a donation, you can do so easily by clicking on the link below: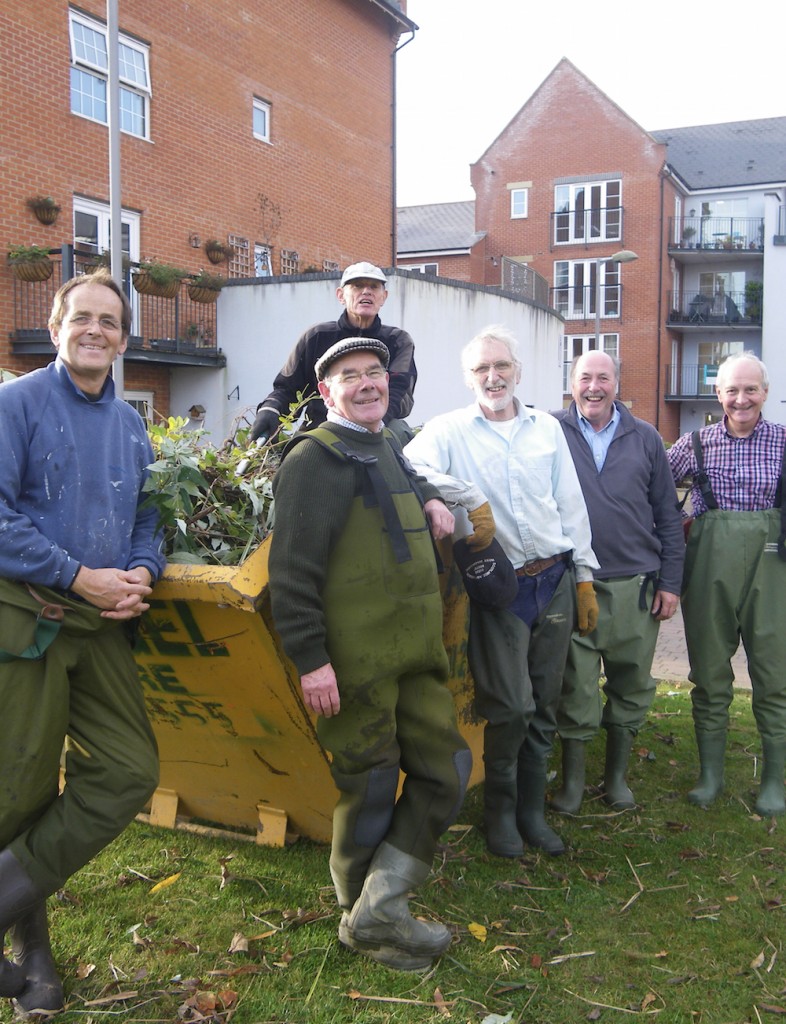 The projects we need to fund include:
Expanding our educational package to include more local schools, so that we can inspire and educate the next generation about the importance of caring for our rivers and the wildlife they support
Additional, regular monitoring of the water quality of the brook
Removal of deep silt deposits, which prevent river invertebrates and fish from flourishing
Communicating with riparian owners to advise them about managing their land adjacent to the brook to prevent pollution and to encourage wildlife
Removal of blockages in the river, including a substantial dam at Letcombe Regis, which is impeding the movement of fish and causing deep silt deposits to build up. We also need to remove blockages such as fallen trees to prevent incidents of flooding
Cutting back large, overhanging trees to allow more light to reach the river to support fish and river invertebrates
Running more community events, such as walks and talks for local residents